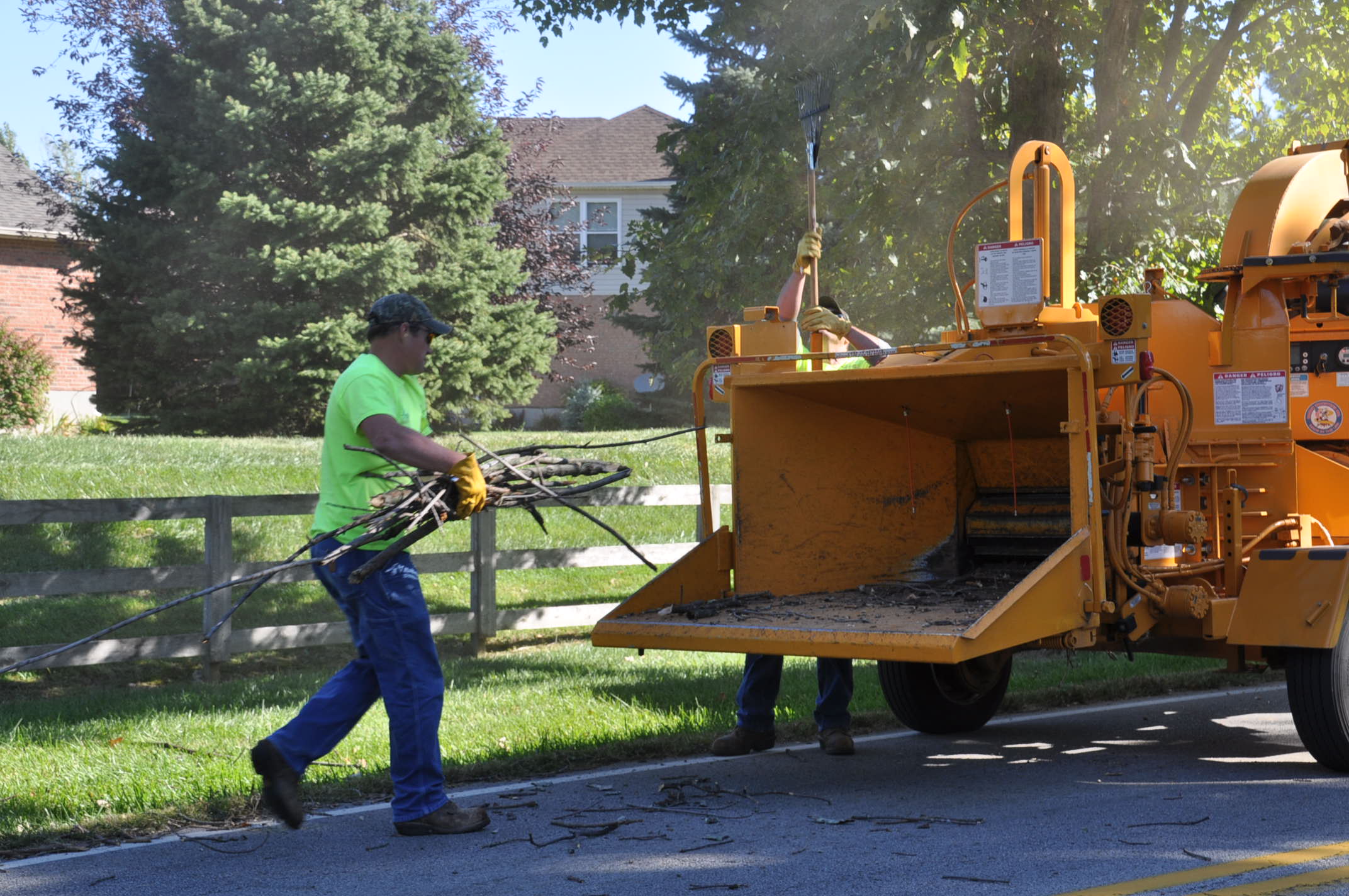 Brush Pickup Removal
Brush Schedule & Requirements (2023)
Brush Pick-Up occurs on the last full week of each scheduled month. Brush will be picked up Monday through Friday and must be placed to the curb no later than the Monday at 7:00 AM on the dates listed below to ensure pickup is met for that week. Pickup crews will not return to your street.
PLACED AT THE CURB BY 7:00 AM MONDAY MORNING THE WEEK OF
Apr
May
Jun
Jul
Aug
Sep
Oct
24th
22nd
26th
24th
21st
25th
23rd
Brush removal is a public service that is provided to residents at no additional fee. Brush will be picked up Monday through Friday during the last full week of the month, April through October. Brush must be placed at the curb on Monday of brush week, NO LATER THAN 7:00 a.m. Due to the volume of brush, crews may not be able to go back to your street if you put it out after they go through.
Brush pick-up is designed to handle typical residential type yard trimmings. It is not designed to pick up excessive amounts of tree trimmings left by tree services performing residential trimming or lot clearing. Likewise, brush removal is not to be utilized for whole tree removal.
We prefer all limbs, vines, and brush smaller than one (1) inch in diameter, be tied with string in bundles not to exceed one (1) foot in diameter. Anything with thorns must also be in bundles. The reason for this is to allow passage and handling of smaller brush through chipper opening. Do not tie the bundles with wire or electric cord or thick rope as this will damage chipper and blades.
All limbs should be neatly stacked at the curb with all cut ends facing the street. Limbs should be left as long as possible. Try to stack piles so that branches do not become entangled. Your cooperation is greatly appreciated.
To allow chipper blades to grab limbs without side branches getting caught, large limbs should have side branches removed four (4) feet back from the cut end of limbs so the branches can reach the blades.
We are not able to accept the following
stumps or roots cannot be put through chipper
limbs over six (6) inches in diameter
old firewood or fence posts
The following reasons are why your brush may NOT be picked up
not tied in bundles
tied with wire or electric cord
bundles or limbs too large for chipper
stumps or roots
firewood or fence post
sticker bushes not bundled
cut ends not facing the same direction
excessive piles of brush created from whole tree removal
brush that is from commercial trimming
nails, metal or Christmas lights in the brush
If you would like a load of chips delivered to you residence, please contact the Service Department at 513-697-2753. Keep in mind the quality of the chips is not the same as processed mulch you can buy at the store.
For additional information, please contact: Jim Houston, Deerfield Township Service Supervisor at 513-697-2753 or jhous@deerfieldtwp.com.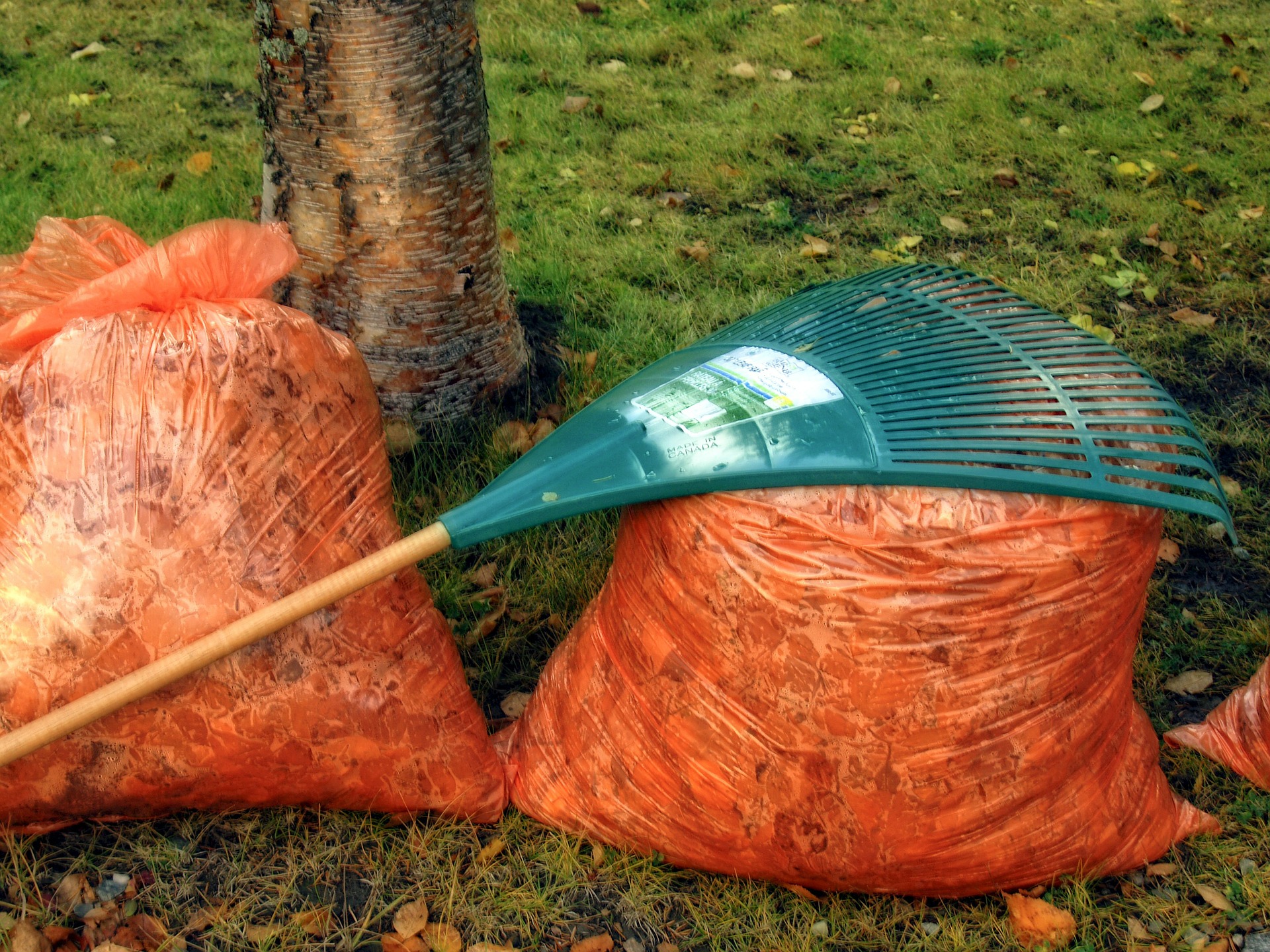 Leaf Pickup Schedule & Requirements
October 30 - December 1 (2023)
The Deerfield Township Service Department will begin leaf pickup in the Fall according to the posted schedule.
Crews will only pick up bagged leaves; paper bags preferred. The bags should be securely tied and placed in the grass berm in front of your residence. Please DO NOT include grass clippings, twigs, rocks, etc. in the bags.
Bags of leaves should be placed out at the street on the same day you typically place your trash out for curbside pick-up. Depending on weather and the volume of bags placed for pick up, exact leaf pick up days may vary. For additional information, please contact: Jim Houston, Deerfield Township Service Supervisor at 513-697-2753 or jhous@deerfieldtwp.com.