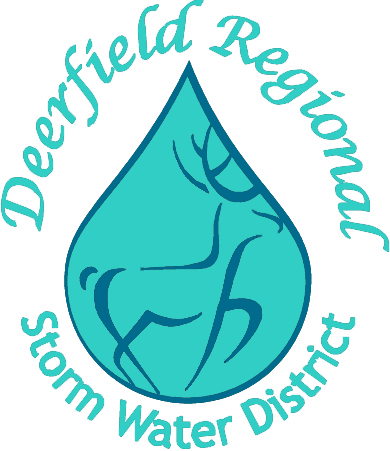 Deerfield Regional Stormwater Distrct
Following heavy rains with severe flooding in the Township, in 2003, the Deerfield Township Trustees filed a petition with the Warren County Court of Common Pleas seeking to create the Deerfield Regional Stormwater District (DRSWD). After proving the necessity for the District, the Court ruled that the District was thereby established as a separate political subdivision of the state of Ohio.
The District's borders are identical to the unincorporated areas of Deerfield Township. The District was created to address stormwater quality and quantity issues within Deerfield Township. The collection and disposal of stormwater (also known as wastewater) by the District includes projects which address flooding through the repair, replacement or construction of infrastructure facilities. The District also functions to improve water quality by funding various facilities and projects to address pollution, sedimentation, and illicit discharges.
The District is governed by a three-member Board of Trustees appointed by the Deerfield Township Trustees The Board holds regular meetings on the second Tuesday of every month at 6:00 p.m. Members of the public are welcome. Meeting agendas will be posted to the Deerfield Township meetings page a few days before each meeting.