Irwin-Simpson Road and Wilkens Blvd Closure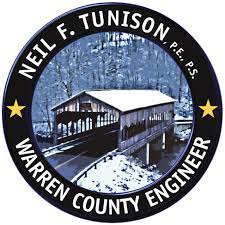 PRESS RELEASE
DATE: Thursday , May 05, 2022
Irwin-Simpson Road and Wilkens Blvd closed for a 5k
Lebanon, Ohio – Deerfield Township, Warren County, Ohio – Irwin-Simpson Road (TR55), between Cottell Park and Wilkens Blvd, and Wilkens Blvd (CR610), between Irwin-Simpson Road and Bardes Road, will be closed on Saturday, May 21, 2022 from 8:00 a.m. to 10:00 a.m., for a Butterfly Walk and 5k for Cancer Free Kids.
The detour for this closure will utilize Socialville-Fosters Road, Snider Road and Fields-Ertel Road.
Your cooperation during this event will be greatly appreciated.
For more information, visit http://www.wceo.us/ or contact WCEO at (513) 695-3301.