Deerfield Township Receives Certificate of Achievement for Excellence in Financial Reporting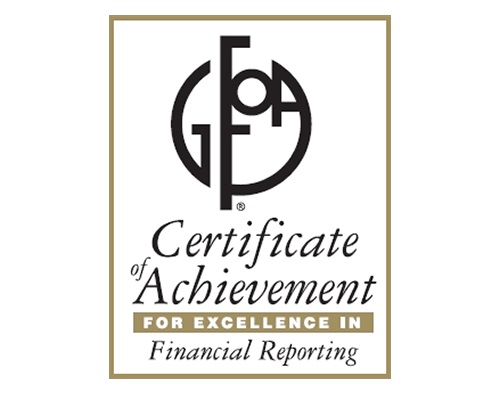 DEERFIELD TOWNSHIP, WARREN COUNTY, OHIO – The Government Finance Officers Association of the United States and Canada (GFOA) has awarded the Certificate of Achievement for Excellence in Financial Reporting to Deerfield Township for its comprehensive annual financial report for the fiscal year ended December 31, 2019. The report has been judged by an impartial panel to meet the high standards of the program, which includes demonstrating a constructive "spirit of full disclosure" to clearly communicate its financial story and motivate potential users and user groups to read the report.
The Certificate of Achievement is the highest form of recognition in the area of governmental accounting and financial reporting, and its attainment represents a significant accomplishment by a government and its management.
The township has received this award 11 times and was in position to receive it thanks to the diligent work of the Finance Director, Jennifer Richardson, and the Fiscal Officer, Dan Corey.
About the Government Finance Officers Association (GFOA): The GFOA advances excellence in government finance by providing best practices, professional development, resources, and practical research for more than 21,000 members and the communities they serve.
ABOUT DEERFIELD TOWNSHIP: Deerfield Township is a vibrant community of nearly 40,000 residents who enjoy a diverse housing stock, excellent schools, a top notch park system, and a bustling retail and entertainment scene. It is the most populous jurisdiction in Warren County comprising over 16 square miles in southwest corner of Warren County and borders both Hamilton and Butler Counties. The Township Administration is committed to providing a thriving and safe community for its residents, businesses and visitors. For more information about Deerfield Township please visit: https://www.choosedeerfield.com/.
###