Expect Delays on Socialville-Fosters Rd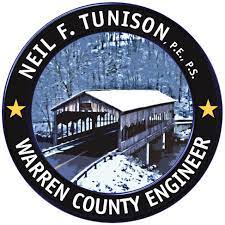 PRESS RELEASE
DATE: Wednesday, September 14, 2022
RE: Expect Delays on Socialville-Fosters Road due to Resurfacing Project
Lebanon, Ohio – Deerfield Township, Warren County, Ohio – Expect traffic delays on Socialville-Fosters Road between Snider Road to Mason-Montgomery Road and between Columbia Road to east of Stablegate Lane beginning Monday, September 19, 2022, for three (3) weeks, weather permitting. The delays are due to milling, resurfacing, pavement markings and pavement rejuvenator installation on Socialville-Fosters Road. The project is being resurfaced by the John R. Jurgensen Company.
Traffic will be maintained at all times with flaggers.
For more information, visit http://www.wceo.us/ or contact WCEO at (513) 695-3301.
Media Contact:
Matt Ervin
Project Technician
(513) 695-7727