Fields-Ertel Intermittent Road Closures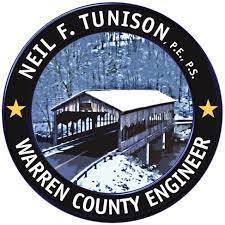 PRESS RELEASE
DATE: Wednesday, April 26, 2023
Fields-Ertel Road to experience intermittent closures.
Lebanon, Ohio – Deerfield Township, Warren County and Symmes Township, Hamilton County, Ohio – Fields-Ertel Road, will experience intermittent closures Wednesday, May 10th, 2023 through Thursday May 11th, 2023, during the day time hours of 9:00am to 3:00pm. Closures are necessary for Duke Energy crews to complete short-term full closure(s) of Fields-Ertel Road between Stonebridge Way (Hamilton County) and Hanover Way to replace overhead lines at any time between 9:00am and 3:00pm. Specific time of the closure(s) are undetermined, and as these will be short-term closures, traffic will be stopped and held by law enforcement officers. Motorists may want to seek alternate routes to avoid delay. Intermittent single-lane restrictions will also be in place while crews are at work at other times, and traffic will be maintained by flaggers.
No detour will be posted.
Your cooperation during this project will be greatly appreciated.
For more information, visit http://www.wceo.us/ or contact WCEO at (513) 695-3301.