Fields-Ertel Road Delays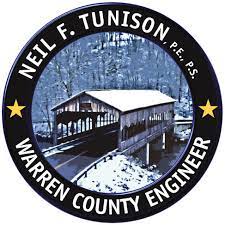 PRESS RELEASE
DATE: Friday, May 5th, 2023
Fields-Ertel Road Delays due to Utility Relocation
Lebanon, Ohio – Deerfield Township, Warren County and Symmes Township, Hamilton County, Ohio – Fields-Ertel Road, mainly between Snider Road and Wilkens Blvd., and Snider Road, just north and south of Fields-Ertel Road, will experience traffic delays due to utility relocation from May 15, 2023 to March 15, 2024. Traffic will be maintained by flaggers. The lane closure(s) are for utility relocation in preparation for the upcoming Fields-Ertel Road Widening Project. The utility relocations will be completed by several Contractors for electric and multiple communication companies. Motorist may want to seek alternate routes to avoid delay.
There will be no detour posted.
Your cooperation during this project will be greatly appreciated.
For more information, visit http://www.wceo.us/ or contact WCEO at (513) 695-3301.