Innovation Way Road Closures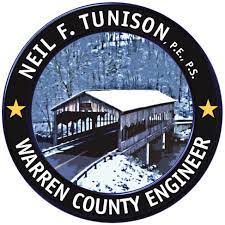 PRESS RELEASE
DATE: Thursday, April 6, 2023
Lebanon, Ohio – Deerfield Township, Warren County, Ohio – Innovation Way, between Socialville‐Fosters Road and Duke Blvd., shall be closed to traffic for the following four (4) Sundays (April 23rd, April 30th, May 7th, and May 14th, 2023), between the hours of 6:30am to 4:30pm. The closure is for the Criterium Bicycle Race.
The detour for the closure will utilize Socialville‐Fosters Road and Duke Blvd. The Warren County Sheriff's Office will be assisting with traffic control during the event.
Your cooperation during this project will be greatly appreciated.
For more information, visit http://www.wceo.us/ or contact WCEO at (513) 695‐3301.