King's High School Homecoming Parade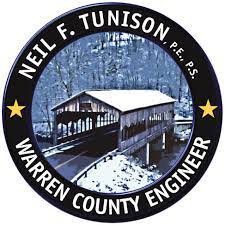 PRESS RELEASE
DATE: Thursday, September 2, 2021
RE: King Ave and Columbia Road closed for King's High School Homecoming Parade
Lebanon, Ohio – Deerfield Township, Warren County, Ohio - King Avenue (CR282) and Columbia Road (CR15) will be closed on Friday, September 17, 2021, between the hour of 5:30 p.m. and 6:30 p.m., for the Kings High School Homecoming Parade. King Avenue shall be closed between the Kings Mill Elementary School parking lot and the Columbia Road intersection. Columbia Road shall then be closed between the King Avenue intersection and the Kings Junior High School parking lot (Wilson Avenue). The parade shall begin at the Kings Mills Elementary School parking lot and then proceed along King Avenue to Columbia Road, then south on Columbia Road to the Kings Junior High School parking lot.
The Warren County Sheriff's Office will provide the traffic control for the event.
For questions relating to the road closure and corresponding traffic control, please contact Mark Dawson of the Warren County Engineer's Office at (513) 695‐3329.
For more information, visit http://www.wceo.us/ or contact WCEO at (513) 695-3301.
About the Warren County Engineer
County Engineers in Ohio are required by law to be registered as both Professional Engineers (P.E.) and Professional Surveyors (P.S.) They are responsible for the maintenance and construction of county roads and maintenance and construction of bridges on county roads, township roads, and certain streets within municipalities. They are also responsible for maintaining land surveying records, checking the accuracy and adequacy of recorded land transfer documents, and establishing or re-establishing certain land survey monuments.
Media Contact:
Lee Lewis
R/W Coordinator
(513) 695-3318