Mason-Montgomery Road possible delays due to two week widening project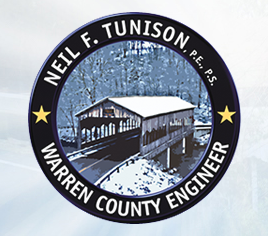 Lebanon, Ohio – Deerfield Township, Warren County, Ohio – A road widening project on Mason-Montgomery Road at Sentinel Oak Drive, across from Fleckenstein Park, shall require intermittent delays for approximately (2) two weeks, beginning Monday, August 3, 2020, through August 14, 2020, weather permitting. The widening is for the addition of a northbound left turn lane into the Crooked Tree Preserve subdivision which is required by the Warren County Engineer's Office. This project is funded by the Crooked Tree Preserve Developer, CT Devco, Inc., and the work is being completed by the John R. Jurgensen Company. These delays are during daylight hours only, and traffic shall be maintained. There shall be no detour listed, as the delays are temporary. Expect these delays in advance, and please adjust travel routes accordingly.
Thank you to the traveling public for your patience.
For more information, visit http://www.wceo.us/ or contact WCEO at (513) 695-3301.
Media Contact:
Dominic Brigano, P.E., S.I.
Assistant Bridge Engineer
(513) 695-3313
Dominic.Brigano@co.warren.oh.us
The Warren County Engineer's Office encourages drivers to stay alert and take your time when out on the road. We consider it a privilege to serve Warren County, to maintain a safe county road system and to help you get around our beautiful county.
About the Warren County Engineer
County Engineers in Ohio are required by law to be registered as both Professional Engineers (P.E.) and Professional Surveyors (P.S.) They are responsible for the maintenance and construction of county roads and maintenance and construction of bridges on county roads, township roads, and certain streets within municipalities. They are also responsible for maintaining land surveying records, checking the accuracy and adequacy of recorded land transfer documents, and establishing or re-establishing certain land survey monuments.